Vikings - TV Series Drinking Game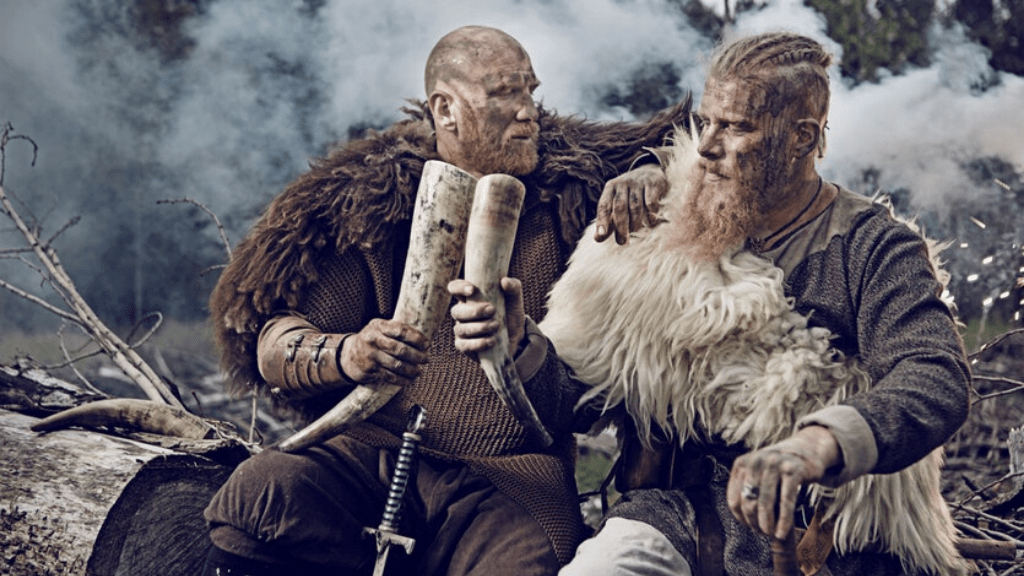 Hang up your battle axe and raise your drinking horn… or tankard, it's pillaging time! This is a non-season specific drinking game based on the legendary TV series Vikings, so simply pick an episode, grab your drinking mug, grab some fellow Vikings and embark upon this quest of epic proportions!
Game requirements
Vikings

.

A Viking tankard

A godly amount of alcohol.

Friends (

ideally

).
Take 1 drink when:
Someone says "Ragnar Lothbrok".
A boat is sailing.
The gods are mentioned.
Take 2 drinks when:
Valhalla is mentioned.
Loot is collected.
Bjord argues with Ragnar.
Take 3 drinks when:
Ragnar speaks of conquering foreign lands.

Someone gets betrayed.
Finish your drink when:
Always remember to have fun and drink responsibly, unless you're a god, then obviously drink like a god.